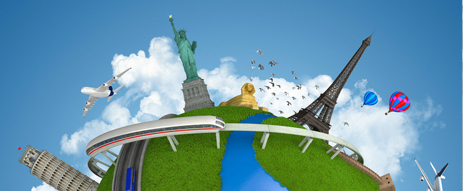 Proven Expertise
  Imagetrans stands for" High Tech-High Touch " ,symbolizing the company's key strength – Superior Technology and Passionate People.
  Imagetrans has assembled a seasoned, dedicated team of professionals,committed working harder and going further to serve the clients in all aspects of International Travel Management.
  Inherited the Chinese nature of hospitality, combining it with the European values of prudence, efficiency and reliability and adding the spirit of imagination and innovation, the team guarantees comprehensive and well considered travel solutions to its clients in China and Germany – underpinned by technological superiority.