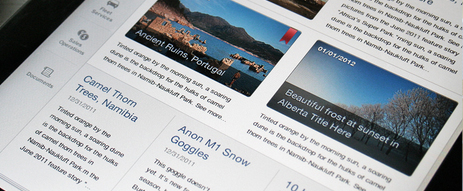 The Vice-mayor of Nice, France, Jacques Dejeandile To Visit Xiamen for Tourism Promotion
For the invitation of Xiamen Municipal Tourism Bureau, a news-group (four people together) headed by Mr. Jacques Dejeandile of French National TV-II visited the "Garden City"-Xiamen, China on May 22 to 29 with the tourism scenery film shooting, which aims to achieve the promotion of tourism resources in Xiamen by depth reports from the French vision. IMAGETRNS's top management enjoyed a short communication with Mr. Dejeandile.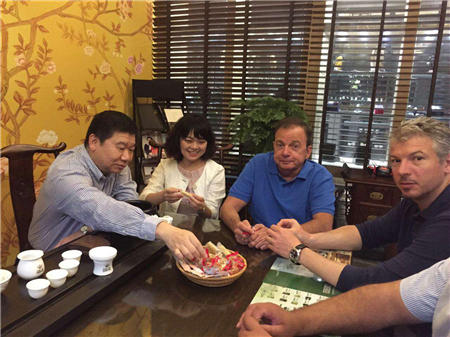 As the presenter of French National TV-II and vice-mayor of Nice, Mr. Dejeandile had the compliments on hospitable Xiamen people and a certain understanding of Xiamen city greening; he felt that Xiamen, China and Nice, France are a lot alike. The feature films shooting about tourism publicity in Xiamen was mainly to interview the French living in Xiamen, and through their vision introduce the landscape, humanities, local customs to France, even the globe, but especially the French audience in Europe.
He stated that the events held in Nice on May 8 and 9 about the cultural exchanges between China and France successfully promoted Nice as the main destination for Chinese MICE.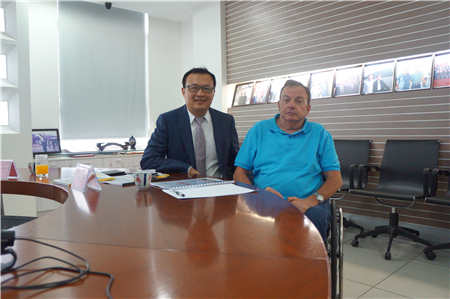 The event could be large-scale. We IMAGETRANS assisted China TIENS Group organizing more than 6000 Chinese people in Nice Angel Bay and created a new Guinness World Record successfully, Nice government was also actively involved in and provided lots of materials and the police observation, volunteers etc. In short, Mr. Dejeandile hoped that more similar activities would be held in Nice in future and appreciated all staff of IMAGETRANS and the hard work IMAGETRANS made for event activities. It has been 51 years since the establishment of diplomatic relations between China and France, and this should also be the biggest cultural exchange event between China and France in history.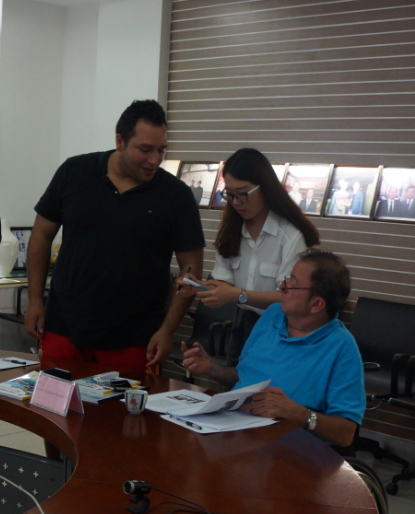 In addition, Mr. Dejeandile also indicated some constructive comments for the future between Xiamen, China and Nice, France on the cultural exchange and hosting activities, believed that the future cooperation will become closer, including education, economy, culture, etc, and also appreciated Xiamen Municipal Tourism Bureau, IMAGETRANS, KLM Royal Dutch Airlines for their efforts and contributions on cultural exchanges.