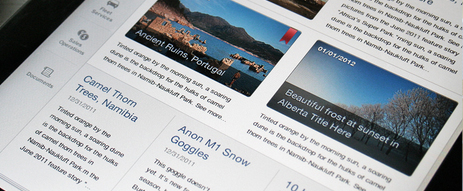 The 115th Canton Fair "Driving Design-led Trade to New Levels"
  From "Made in China" to "Created in China", today the Chinese economy is rapidly moving up the value chain. Kicking off in the city of Guangzhou on April 15, the 115th Canton Fair will underpin and accelerate this transformation.
  Excellence in product design has become one of the hallmarks of the Canton Fair. By holding its increasingly successful range of "Design Promotes Trade" events, China's most prestigious trade fair is now cementing its position as one of Asia's leading forums for promoting design-led trade.
  Hosting the usual Canton Fair Product Design and Trade Promotion Center (PDC) and Canton Fair (CF) Awards, the 115th Canton Fair will also introduce the "Industrial Design Top 10 Design Firms and Canton Fair Matchmaking Symposium"。 Taking place on April 17, this will bring together China's leading design firms and strongest manufacturers. The Fair will also feature four themed forums on design strategy, brand marketing, fashion information and technological development.
  A growing number of Chinese exporters are now focusing their efforts on design excellence as they vie for international orders. Introduced in 2013, the ongoing success of the Canton Fair's CF Awards is indicative of a rising level of innovation within Chinese manufacturing, a trend recognized by both overseas design experts and companies looking to source cutting edge products.
  First introduced at the 109th Canton Fair, the PDC acts as a platform for exchange between international design institutes and Chinese manufacturers. The success of the PDC is born out by the figures. Over 50 design companies from around the world were active in the PDC of Stage 1 of the 114th Canton Fair last year. They attracted 6,387 potential customers, of whom 1,178 expressed a keen interest in tying up contracts.
  Attending the 114th Canton Fair, his first time at the event, Spaniard Juan Sabata expressed his delight at the PDC's capacity for generating new business. Head of Spanish design firm Anima, Sabata's expectations were soon exceeded when he was given an order to design a new vacuum cleaner for a company in Suzhou, with many more deals in the pipeline.
  "We're very happy," said Sabata, taking the opportunity for a quick drinks break. "Very busy, but happy. Attending this Canton Fair has meant crazy days for new business."
  For further information please visit: http://www.cantonfair.org.cn/en/index.asp
  For media enquiries:Mr. Wu Xiaoying
  Tel: +86-20-8913 8628
  Email: xiaoying.wu@cantonfair.org